Here at Dimora di Sicilia we have a peculiar philosophy about hosting people: we offer not only a place to stay, an accommodation, but our goal is to guide you through a wonderful experience.
Nowadays everyone talks about experiencial travel, but what do they exactly mean? To us, it means that you are going to be a personal host to Daria, the owner of Dimora, who will show you hidden spots in Catania and in the area's surrounding, letting you discover beautiful places like Mount Etna, Cava Carosello or the deep blue sicilian sea, and also meeting interesting people like the Principe di Biscari, who will show his mansion Palazzo Biscari (where also Coldplay shot a video!)
Becoming catanese: welcome at Dimora di Sicilia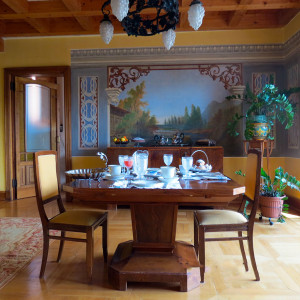 First thing first: every morning you will start the day with a sicilian breakfast chatting with Daria and talking about what is the best itinerary for you, according with your wishes, the time you are spending in Catania and your interests. If you haven't planned anything jet, Daria will suggest you what to do, organizing the activities and becoming your Cicerone for the occasion: if you want to become a real local, just say the word and you will be treated as one, going out to dinner with Daria's friend, participating to cultural activities and so on. We call that personal concierge service, but it means a lot more, it means you will feel like visiting your old friend home and neighbourhood, entering his world.
Etna and Wine Tour: discovering the area around Catania
Visiting Catania rhymes with Etna and wine: of course there are so many other possibilities – like visiting Siracusa, Noto and its vale – but if you have only a little time you'll know what to choose.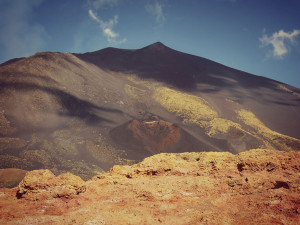 Going trekking on Mount Etna is a magical experience, like Daria will tell you during the journey: to her and catanian people climbing on a muntagna (the Mountain itself) has a special meaning; they would go up on it in a procession to see the lava flow and have barbeques, singing and playing together to exorcise the fear of the volcano. That is difference between visiting Catania – or Etna – with a touristic guide and with Daria: you will perceive the spirit of the place, learning traditions and even superstitions, merging with sicilian culture.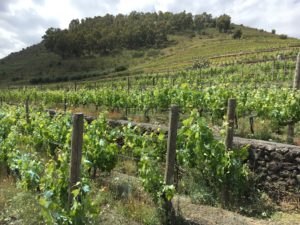 Also wine is an important pillar of sicilian tradition: with Daria you will visit some vineyard like the one manged by Marco de Grazia, the Tenuta delle Terre Nere, an institution when it comes to wine. Here everything talks about quality and visiting these lands is a joy to the sight and the taste: you will be having a tour with Daria and the owner and later tasting the wine produced there accompanied by some sicilian delicacy.
As you have read here, we try to express the concept of hospitality at its best, conjugating three main sicilian aspects: the beauty of Nature, the magic that surrounds people and places and, of course, our delicious food. To us, the three together are culture and we can't wait to show them to you.
https://www.dimoradisicilia.it/wp-content/uploads/2015/11/IMG_1387.jpg
683
1024
Nene
https://www.dimoradisicilia.it/wp-content/uploads/2016/10/fake-300x80.png
Nene
2018-06-20 11:53:38
2022-06-21 12:20:38
Dimora di Sicilia Experience: feeling like visiting an old friend